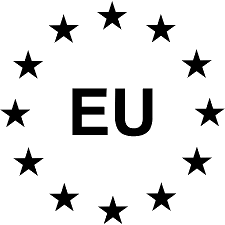 Company facts
Headhunter Europe
Established in 1993, our company operates in the areas of headhunting, HR consulting, HR development, project development, project management, consulting and coaching for specialists, executives CEOs, heads of department and managers. Our name stands for the professional application of psychology and business management within consulting and HR development on behalf of our clients. We are at home in virtually any sector and assist medium-sized companies from throughout Germany in the areas of HR and organisation.
Our long-standing industry contacts and our extensive network of candidates allow us to pinpoint the right target persons at a national and international level for all key positions within your company. The comprehensive services we offer extend from perfectly matched HR selection based on modern personnel diagnostics, staff reviews and talent management, to analysis of leadership and corporate cultures and restructuring of management processes.
We are specialists for HR and executive development throughout Europe in both English and German and support industrial and medium-sized enterprises with our well-structured HR, organisational and process analyses.
Our full-time team of consultants includes business managers, psychologists and educationalists that have faithfully served our company for many years. Motivated teamwork, customer services and structured project work are characteristic features of our successful collaboration. We are certified according to DIN ISO 9001:2015 and therefore maintain organised, transparent and traceable procedures. External audits of our workflows are performed on an annual basis.
Kontrast Personalberatung GmbH was originally established in Heidelberg, home to leading, mid-sized, German enterprises. We have been located at the entrance to HafenCity in Hamburg since 1997.
Contact us
certified quality
ISO 9001:2015
honorable merchant
Hamburg
the port to Europe
reliable privacy
keep contorl of your
information